Save Time & Grow Your Revenues
An end-to-end platform designed to run your business way much easier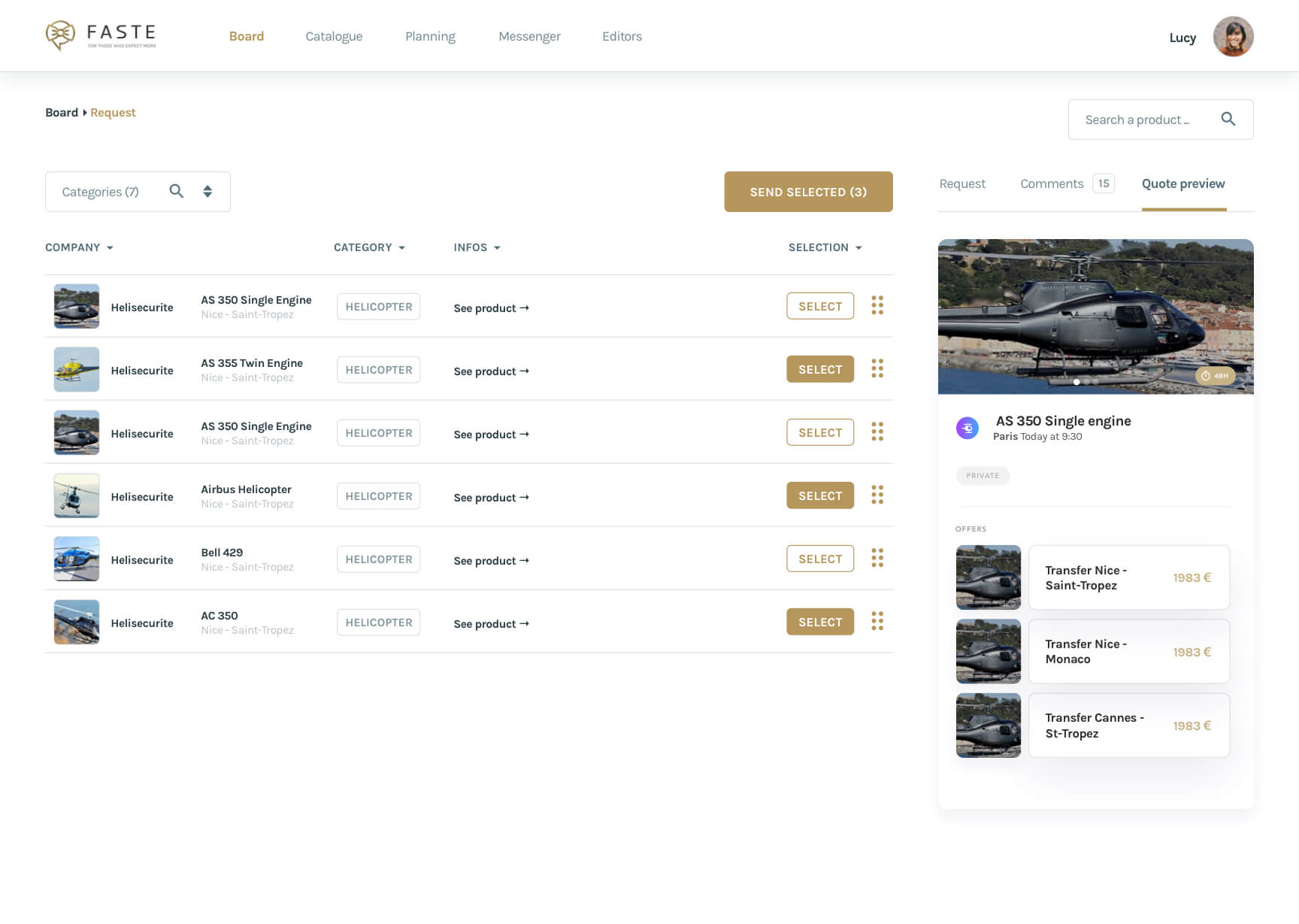 Destination Management System (DMS)
Whether you are a travel agent, lifestyle concierge or a corporate, easily provide tailor-made trips and events to your customers
FASTE find and select the best offers for your clients, you share them using your own brand
Reliable. Easy. Rewarding.
A luxury marketplace bringing together all core businesses.
Tourism experts and lifestyle concierges with 10 years of experience at your disposal.
Guaranteed well-established suppliers and a dedicated Faste team liaison.
Retain customers, ensure more requests and optimize your conversion rate.
Display your brand instead of ours on the quotes you share with your clients.
Fair remuneration, including commission split and markup pricing.
Joining our forces to ensure a service that meets the expectations of your customers.
Your clients' data will always be yours. Encrypted data guarantees the utmost discretion.
A win-win partnership
from 199€/user/month
Get a personal consultation with a FASTE PRO Expert.
Enjoy the sunrise with FASTE. Cappadoccia, Turkey.
"

Thanks to FASTE, I can assist my clients with the best luxury services, in the shortest time

"
Mike, Lifestyle Concierge
Ambassador using FASTE PRO since 2018

Make a request
Book luxury experiences
Or leave your details below to start the experience.