Empower your business and connect with customers worldwide
Are you ready to join the digital age?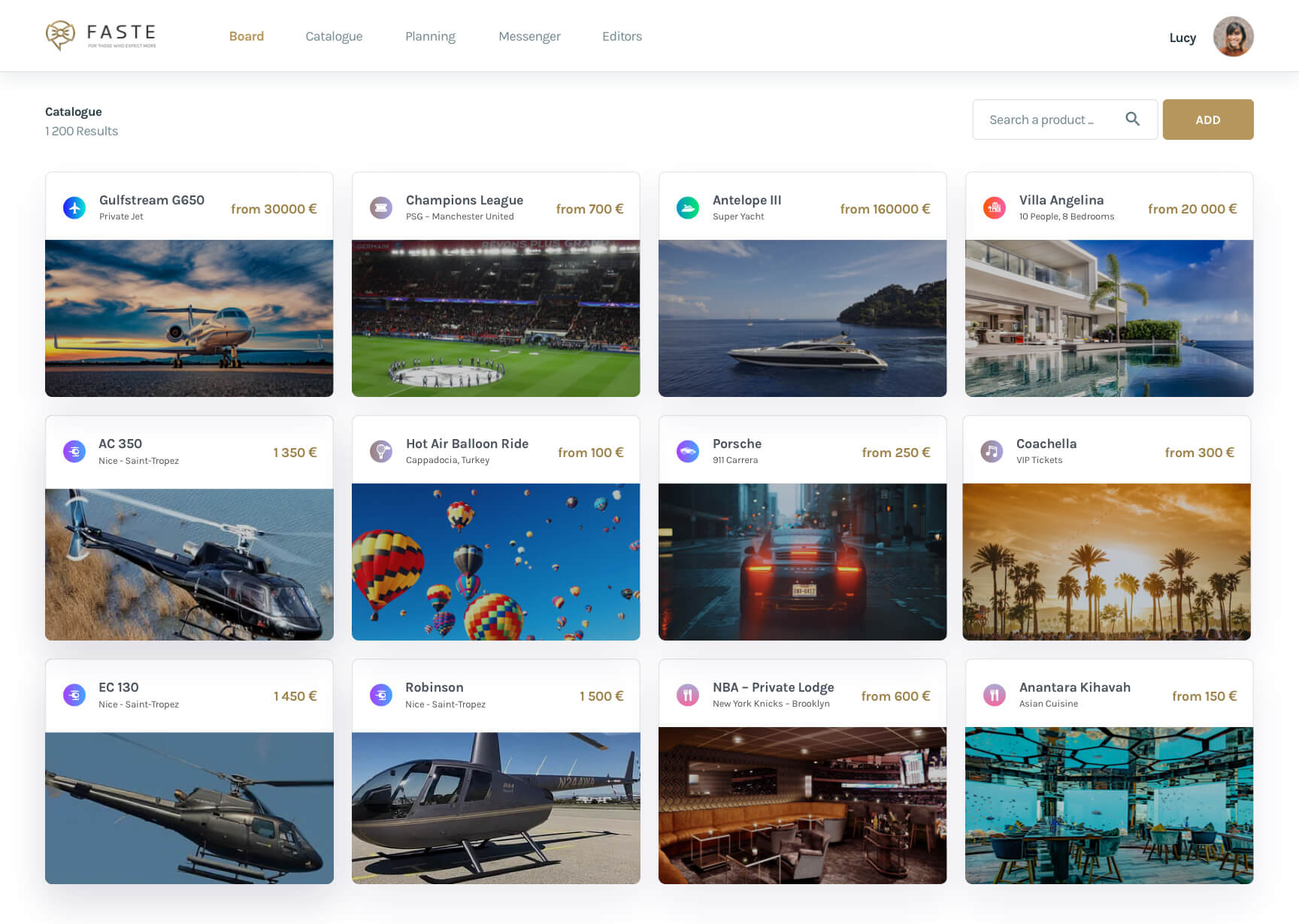 Receive notifications by e-mail
As an official partner, you will receive a message via email, on your FASTE PRO account, each time a client makes a request that matches your product or service.
Submit your offer in minutes
Respond to client inquiries and accept requests by simply logging onto your FASTE PRO account.
Visibility. Bookings. Growth.
Create and manage your listings in total confidence.
Get notified only if you match the clients' needs.
Stay up to date and avoid unwanted surprises.
Start using our solution, connect with top business providers around the globe
High-level security for sensitive data.
Connect to our technology for increased efficiency.
The software you've been waiting for
Client demands are often unable to be met in timely fashion. FASTE PRO is designed to maximize timeliness and create a friendly client experience.
"

FASTE has been a great partner to work with. Their high-value customers love our luxury villas in Ibiza and Mallorca

"
Ibiza, Spain
Supplier using FASTE PRO since 2016
Enjoy the sunrise with FASTE. Cappadoccia, Turkey.

Make a request
Book luxury experiences
Or leave your details below to start the experience.