PRESS RELEASE – Fast Private Jet – FASTE – Partnership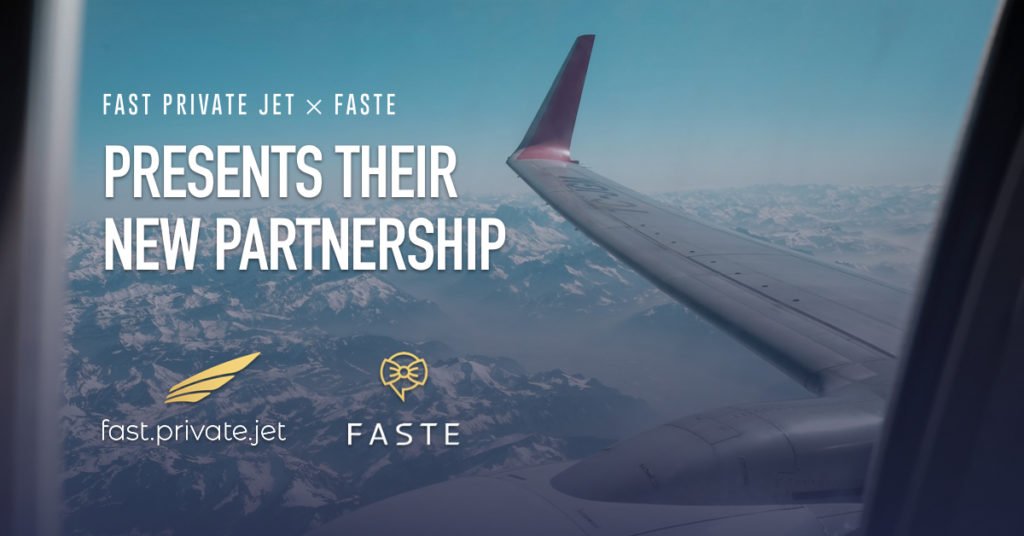 Fast Private Jet announces its collaboration as a partner of FASTE company for offering 360° customized luxury concierge services
Fast Private Jet, is a company operating in private jet charter services, whose mission is focused on creating and managing unique and exclusive flight experiences whilst meeting all its customers requirements in the maximum safety, thanks to consolidated skills and its extremely dedicated team of professionals with twenty years of experience. It offers consultancy and connection services between business aviation users and private jet operators, in order to provide the best price and quality available on the market.
Always focused on consolidating relationships and collaborations with organisations representing European excellence, today Fast Private Jet has decided to support the importance and passion for the luxury concierge services, thanks to which it intends to enhance its passion for luxury, extreme comfort, and sophistication.
Therefore it was natural for the company to choose FASTE as a perfect example of commonality, values, elegance, luxury and perfection, through which it was possible to create a strong synergy with the brand that today represents one of the most refined luxury services company in the European market.
The partnership between FASTE and Fast Private Jet once again unites two brands with international aspirations, which share values such as excellence, innovation, style, luxury and refinement.
For the entire 2020/2022 seasons Fast Private Jet is pleased to announce the new collaboration agreement with FASTE, whose history dates back to 10 years ago, when the idea was born thanks to the two founders who saw an increasing demand for luxury events and services.
Today, through this partnership, Fast Private Jet and FASTE intend to offer a specially planned and organised luxury concierge service to meet the specific needs of each customer, clearly increasing the vision that sees Fast Private Jet as a company able to offer a 360° excellent and exclusive service.
Mauro De Rosa – CEO of Fast Private Jet – declares: "In the perspective of a broader project, which is part of a corporate strategy that aims to affirm Fast Private Jet's passion for luxury and excellence, being a company rooted in the Italian territory but with an international vocation, we are proud to start this new partnership with FASTE company. Our brands are similar and share the same vision and the same drive to offer quality experiences to celebrate a globally shared preference: the love for the maximum comfort and luxury services. Fast Private Jet chooses FASTE to start a long project of experiential moments of the highest level in the luxury market. In addition to offering customised services based on the needs of each customer. With this new partnership, Fast Private Jet has set itself the goal of becoming a leader in the national and European market in the rental of private jets, offering the best quality before, during and after the flight. Being present with our support by offering the customers of both partners, unique and exclusive flight experiences, allows us to tell a wide audience about our company and its commitment in supporting innovative projects and initiatives, which contribute to the economic and social growth of the European market".
FAST PRIVATE JET
Born to fill a void in the market in the offering of private jet services, with a modernly designed structure, and with a strong focus on the individual and corporate organisation as resources and founding values of the business, Fast Private Jet enjoys strong undisputed points, represented by its team's excellent professionalism and its in-depth knowledge of the business aviation sector. A project that took shape thanks to the professional skills of the people who are part of the structure, in combination with the experience gained over the years by Mauro De Rosa, CEO of Fast Private Jet, already co- founder of the current leading company in Europe in the Very Light Jet sector. Through the implementation of innovative platforms, which today allows in 15 minutes to offer customers any type of aircraft all over the world, Fast Private Jet stands out for the proven excellence of the services offered and for the guarantee of flight safety. It offers private jet rental services all over the world, with a service 24/7, meeting any request for any type of flight.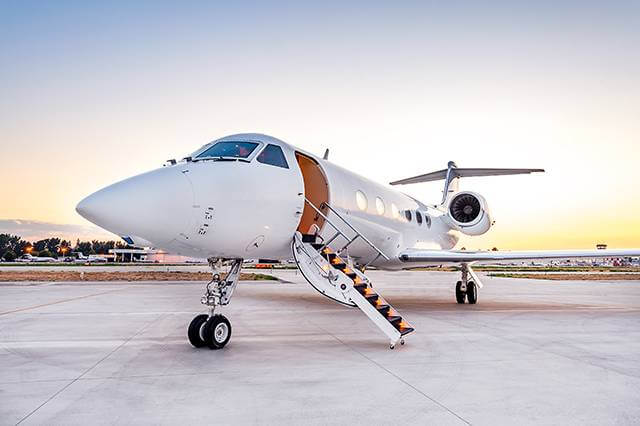 FASTE
For the last 10 years FASTE has been a company operating internationally in Luxury Concierge Services and Lifestyle Management services. The company is specialised in providing luxury travel experiences as well as various specific and tailor-made services such as nannies, butlers, chefs at home, SPA at home, private jet rental, car rental, personal shopping, helicopter rental, sailing, ticketing, party attendance, VIP meetings, luxury villas & hotels rental, personal training and many more. As IATA accredited agents, they use suppliers that guarantee safety and maximum seriousness. They create a customised bespoke service specifically for their customers. Their strength is that they have created an immediate tool for direct contact between the user and their provision of the service thanks to the design of their specific app, through which the requested service is booked.